Events
Inter departmental online Quiz
Comments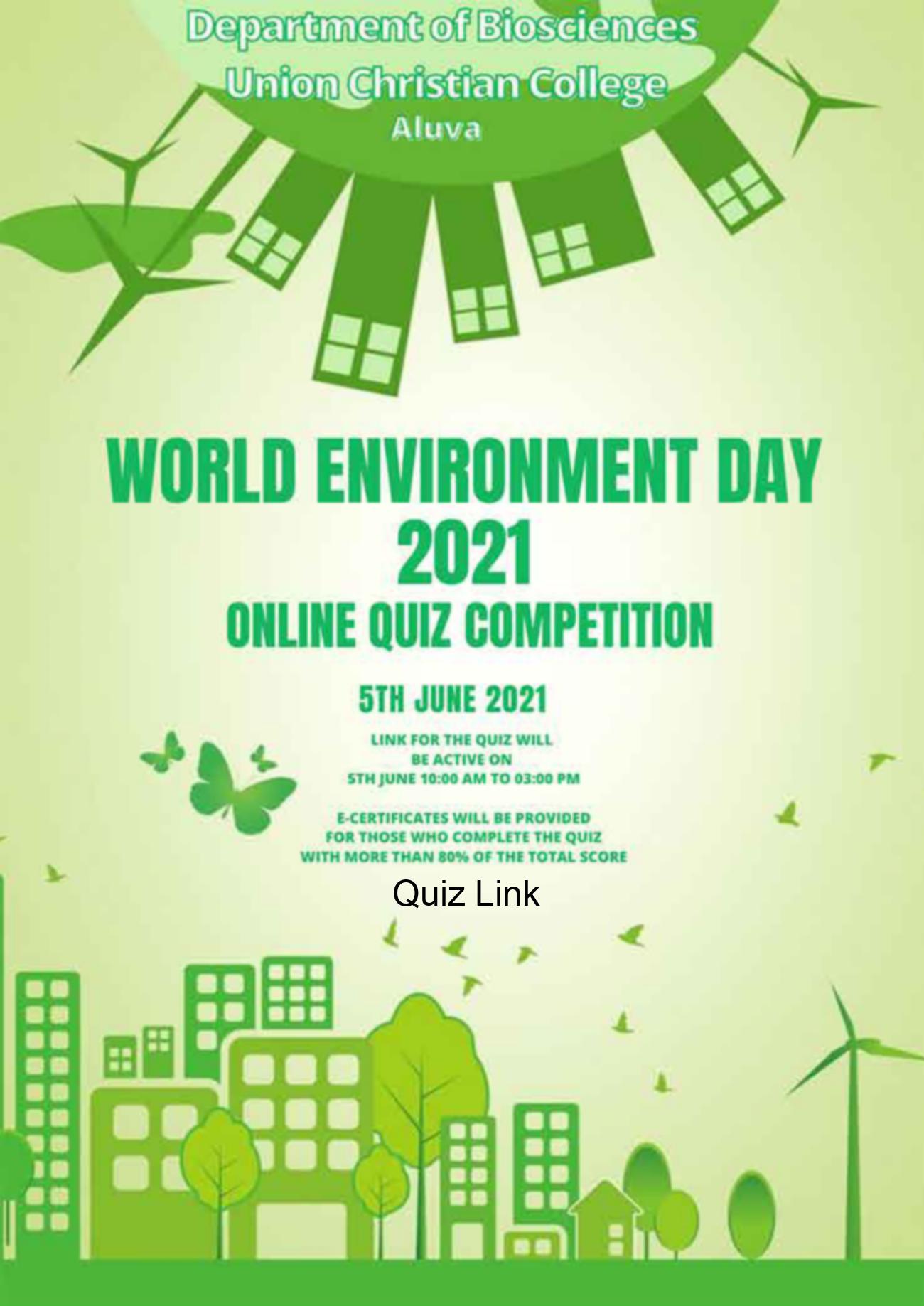 The Biosciences Department is organizing an inter departmental online quiz to commemorate World Environment Day on June 5, 2021.
Google form link : https://cutt.ly/HncAmft
The quiz will be open to all students of our college. They can simply click the Quiz Link given attached and attend the quiz tomorrow anytime from 10 am to 3 pm. Students who score 80% and above will be awarded with a certificate of appreciation by the Department.
Kindly forward the same to student groups of departments in our college.
Thanks & Regards
Team Biosciences
Comments ()