News
Homage to our distinguished alumni His Grace Most Rev. Dr.Philipose Mar Chrysostom Marthoma Valiya Metropolitan
Posted 2 years ago Comments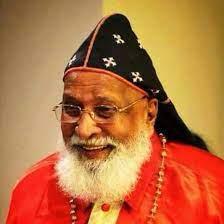 Union Christian College community pay homage to the memory of our most distinguished alumnus His Grace Most Rev.Dr.Philipose Mar Chrysostom with respectful regards.
A distinguished alumni of UCC, who kept UCC close to his heart, passed away during the early hours today, leaving a gap in the social and secular witness of Christ in the cultural life of Kerala. I lost a guru, who shaped my faith convictions and remembred me to the end.
Rev Thomas John , Manager , U C College
A pillar of faith! Enjoying His Heavenly abode after running the race faithfully to the end!
Principal , U C College
UCCAAK express our profound grief and sorrow of the passing away of His Grace the Most Rev. Dr. Philipose Mar Chrysostom Mar Thoma Valiya Metropolitan Thirumeni at Fellowship Mission Hospital, Kumbanad.
Our heartfelt condolences to all those who love him across the Globe.
Dr. Cyriac George,President- UCCAAK
Comments ()